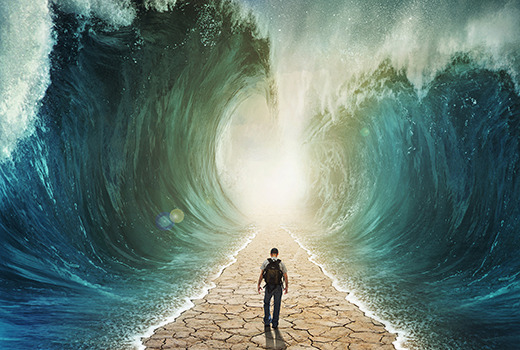 If you want to pastor a church of people who love the new wine of the Spirit you need to absolutely and without a shadow of a doubt develop an intense conviction that you as a pastor and leader are not leading a successful church if there are no miracles and gifts of the Spirit happening. It's really that simple.
Most churches, and it is a tragedy to say it, do not see healings often, do not see miracles and do not see much in the way of the manifestations of the Holy Spirit and they are missing God. You cannot lead your people into a love for the new wine if you are not absolutely convinced it is essential. The way to lead a church into miracles is hard work. You need to be dedicated, and that means you must be convinced – utterly convinced – that you need to have miracles in your ministry and church!
There are three powerful reasons why you need to have miracles in your ministry and church:
Miracles Validate that You are Approved by God
Acts 2.22 says that Jesus of Nazareth was approved of God by miracles and wonders and signs. If you do not accept that without miracles, you have no way of validating that God approves of your ministry, you will find a way to do ministry without miracles, without the Holy Spirit, and without supernatural power.
2. Miraclces will mean Your Ministry Matches the Bible
Have you noticed how full of miracles the Bible is? The pages of the Bible are stuffed full of miracle after miracle. If you want a Biblical ministry, you must have miracles. If you do not have a miracle ministry, your ministry is not Biblical. You need to have miracles. You need to put the power of God above every other power. We cannot be so educated we do not need miracles!
3. Miracles Will Put Off Deniers
3 But mark this: There will be terrible times in the last days. 2 People will be lovers of themselves, lovers of money, boastful, proud, abusive, disobedient to their parents, ungrateful, unholy, 3 without love, unforgiving, slanderous, without self-control, brutal, not lovers of the good, 4 treacherous, rash, conceited, lovers of pleasure rather than lovers of God— 5 having a form of godliness but denying its power. Have nothing to do with such people. (1 Tim. 3.1-5, NIV)
In our days, so many people make the times terrible. These people love themselves more than God, love money more than God, and love pleasure more than God. They are awful people to have in the church. They are impossible to disciple, easily offended, spread gossip and rumours and will make a noise no matter what happens. No wonder the Scripture is clear: have nothing to do with such people. Nothing at all, nothing no matter what. Do not give them the time of day, do not meet them, do not give them a minute, do not let them speak in your meetings, do not make them elders, do not have anything to do with them.
But here is is the good news, these people have a form of godliness but deny the power of God. They do not believe in the power of God. So when you have miracles in your ministry and church, you will get rid of them.
You see people can have the form – the appearance – of godliness and deny the power. And still love themselves, money and pleasure more than God. They can preach, they can minister, they will love to talk about God's love and forgiveness all the time, but if you want to see God's power you cannot have anything to do with those people. It is hard to work miracles in a church full of scoffers, hypocrites and mockers. The presence of doubting people is the strongest antidote to miracles you can have in your church. Jesus could not do miracles in the middle of doubting people, and you are not greater than your master. As a pastor, you need to understand this.
I have seen many ministers start off with miracles but end up without miracles. The doubting and scoffing of people will end that miracle ministry. You need to absolutely deal with these people and make sure that you have nothing to do with them. But you break through and you start working miracles these people will leave. And it's the best for you, the best for your church – and the best for these people.
Selah.