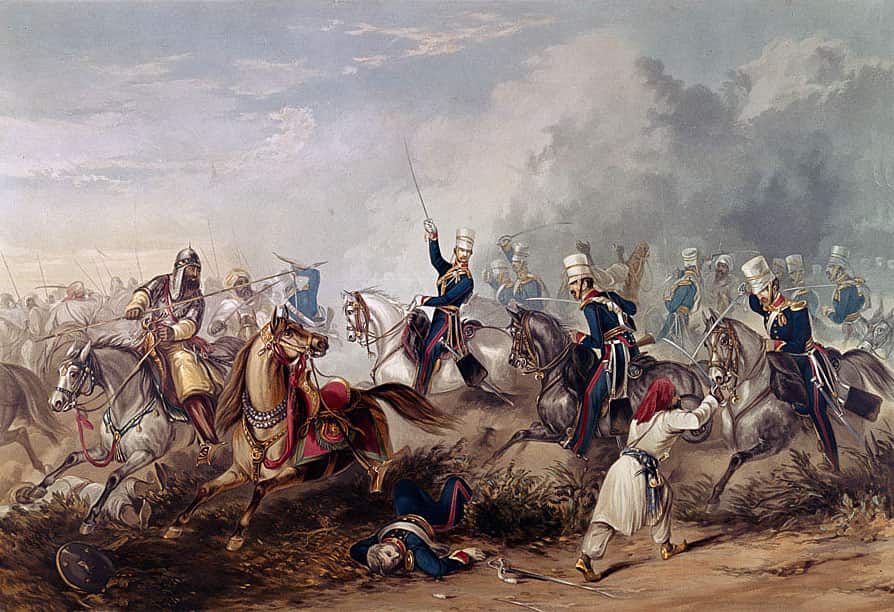 Isaiah tells us that "every battle of the warrior is with confused noise" (Isaiah 9.5).  In the middle of war, things are confusing, they look confusing, they sound confusing.  As Christians we are in a battle to change this world, so you will have to get used to things being confusing.
Right now there is no rulebook for how to handle a pandemic, how to pastor under a lockdown, so we have to go back to the fundamentals – love people, bless people, help people.  But in the battle, there is noise and confusion, and we have to get used to it.  Reinhard Bonnke used to say "do not wait for the iron to be hot to strike, but keep striking the iron enough it will get hot".  In other words, if we wait for perfect circumstances before we start sharing the gospel, helping people, loving people, making disicples we will be waiting a very very long time.  No, we have to move into the middle of the battle, and to do that well, to be a successful you have to be happy around confusing noises.
In the middle of a battle, things are not safe.  There are dangers and risks.  There is confusion, people are bewildered, people are scared, people are dying, people are sad, people are in agony, people are lost with no hope.  Guess what?  You want to be a leader – that is where you need to be.  God wants to use you as a leader to influence people to His Word and His love and His grace.  There are ideas in our nation – philosophies and doctrines and confusions that are stopping people living in victory, stopping people receiving their healing, stopping people enjoying peace, stopping people enjoying the unconditional love of God – even keeping people from heaven.
We have an enemy who hates you, hates the Word, hates grace, and hates the kingdom of God.  And that means that we need to battle!  We do not need to fight people, but we need to fight for people.  Jesus was repeated attacked, and repeatedly in the middle of battles.  He was surrounded by confusing noises – the yelling of demons, the hatred and envy of the Pharisees, the deceit of Judas, the fear of the Romans, the doubts of Thomas, the mourning of Jairus' family, the crowd screaming to crucify him.  Jesus was surrounded by confusing noises all his life, and your life will not be different.  Even as a toddler, the devil tried to murder Jesus and he was surrouned by the confusing noise of grieving mothers across the whole nation.
If you want to do what God has called you to do, I want you to have no doubt or confusion about this truth: you will be surrounded by confusing noises as long as you are on earth.  The devil is evil, wicked, spiteful and has no mercy.  All true ministry is in the midst of battle.
It is not surrounded by peaceful noises, not calm.  The peace is inside you, the still waters are inside you, the peace of God is in your heart.  But all around will be loud noises.  You need to learn to have the peace inside you while there is no peace around you.  It is fine for the ship to be in the midst of the sea, but do not let the sea into the ship!  If you want peace and calm around you, best you do not go for God with all your heart:
All that will live godly in Christ Jesus will suffer persecution (2 Tim. 3.12)
When you are ministering to the church, I guarantee you will have some strife around, some confusion around – the sound can be very disorientating.  It can bring stress to you, it can make you scared.  You hear about domestic violence, you hear about people backstabbing others with no honour, you encounter people with no peace, lost, broken, who believe the most bizarre lies.  You need to learn to operate in those conditions and still be at peace on the inside and still calmly speak the truth in love.
You have to get used to confusing noise being around you.  You have to be comfortable surrounded by danger.  You have to be happy in the atmosphere of war.
A pastor's wife I know once asked her husband "when will we have a normal life?"  The answer is never;  Not in this life.  You are in the midst of a battle for this nation and this generation, you better get used to confusing noises.
As a church, as a people, as a Christian we have to take new ground.  We have to be salt and light to this world.  We have to bring truth to the lost and hurting.  We have to go over Jordan and take the promises that God has given us.  We have to stand up to Goliath, and face him down.  You think things were quiet for David that day?  He had Psalm 23 in his heart, but he wasn't surrounded by peace and quiet – he was surrounded by the cowardice of his own nations, the arrogance of his own family, the envy and foolishness of his own king, the death threats of Goliath, the jeers from his own side and the other side's enemy.  But David had learned to have faith and peace in the midst of the battle, and he knew that if he didn't go and didn't respond and didn't fight that so many others would stay trapped, would stay oppressed.  So he stood up and in the midst of confusing noise, he did what he needed to do.
We need to have that same faith, that same song resonating in our heart, and we nee dto walk in the midst of the confusing noise and do everything God has called us to do.