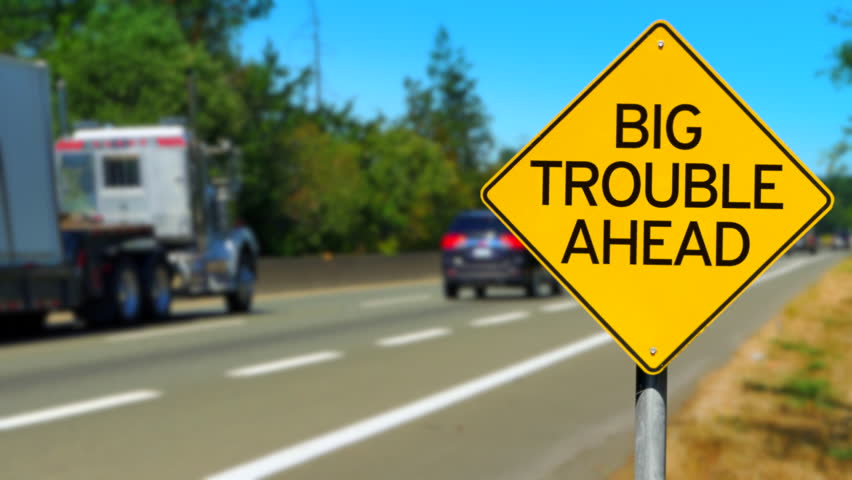 For test one, click here. For test two, click here.
If you want to enter the kingdom of God and do things God's way, there will always be trouble and pressure (Acts 14.23). If you want the fire, you need to be able to handle the heat, and if you want to live in the kingdom of God – you will have to learn how to deal with trouble. Sadly, people who can be loyal with distance and time and pass the test of remoteness and the test of continuance, can then fail the test of trouble.
When you work in an organization, when you go to a church – trouble can come from unlikely places. You might be asked to move departments, you might be given an instruction you do not like. Your pastor might be publicly criticized. You could be going through a tough time and feel it is the churches fault. You could be passed over for a position you believed God was giving you. That is trouble. And trouble can test our loyalty.
Firstly, let me tell every leader reading this – do not be afraid of trouble. You have to learn to embrace a life of trouble and overcome trouble, not avoid it. Trouble makes you focus on God, trouble makes you more of a success. Learn how to win over trouble, not run from trouble. Now that doesn't mean you deliberately choose trouble – but you don't run from it either. Trouble can bring the best out of you!
Do you want more people to come to your church? Then welcome trouble. People love being around a fighter. Being in the fire makes you shine more! When you fall into diverse temptations, count it all joy (James 1.2-3).
I have been in trouble more times than I can think. I have been stabbed in the back from people who I thought were loyal, I've had people in high places in other ministries try and rip the Tree of Life Church apart, I have other pastors lie about me in blatant ways. I have been hurt from places I never thought possible. And I am not the only one – God is not really concerned that trouble comes to us, that people offend us. What God is concerned about is will we choose to live by faith in His Word, will we be merciful, will we choose to love above our hurts and offense? Will we get bitter, will we be loyal? That is what matters.
It is so important we always maintain a sweet spirit. We have to learn to be sweet in a bitter world! When trouble comes to your finances, do not yield and give up. Do not complain or murmur and do not steal! Do not stop tithing in the financial storm – be loyal to God and the pastor who is feeding you so well.
When trouble comces to your marriage, do not walk out the door. Fight for a happy, blessed, sweet marriage. The world is full of failed marriages, but someone who has passed the test of trouble and is still happily married – that person is attractive. Everyone has trouble in their marriage at some point. You need to get some determination and overcome!
What you have been through tells me you are loyal. The certificate of someone who has survived trouble and thrived in the storm, and walked through the other side not even smelling of smoke – that is worth more than the graduation certificate from any Bible College anywhere in the world.
When Paul wanted to show the church who he was – he told them about the trouble he had faced. The trouble you beat tells a story of your loyalty! Be wary of people who have never been through trouble – because until someone has, you have zero idea how they will behave during trouble. It's that simple!
I pray that no matter what trouble we go through, we will continue to be loyal to the Lord and the people He has placed us with!