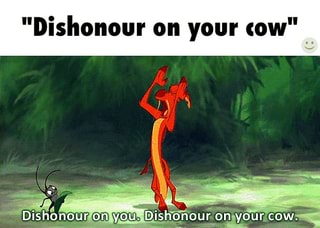 If you want to dishonour someone here is how:
Don't be there. I drove a six hour round trip before the lockdown to celebrate thirty years of ministry of one of my fathers in the faith. To not be there would be a mark of dishonour. If you want to dishonour Gates of the City next month, just do not turn up. Your attendance is a sign of your respect. If you only turn up at the sessions of the speakers you know, you respect those speakers more than the pastor who crafted the conference! Someone said to me after the Limitless conference last year, "Don't worry, I listened to all the important speakers", wow – that is a great level of dishonour. Absence is the easiest and most efficient way to show dishonour! The more important the function, the more dishonour is achieved by you failing to turn up
Another easy way to show dishonour is to completely ignore someone's advice. I have given out great advice to people who then ignored it and got into trouble. I have told peopel – don't get into more debt, don't have a fight over this issue. I have told pastors how to start a church, how to solve a problem, and was totally disregarded. My experience and wisdom in that area was just ignored. Some people disregard all advice from anyone in a church, that means that they do not honour the whole church!
If you want to dishonour a church that is feeding you and loves you, just walk right out of the door. If the church is not giving you your inheritance right now, not letting you preach, not letting you have your own way, not letting you do everything you are called to do, not giving you free reign to prophecy over everyone, just wander off. Now the problem with this is although it is really easy, you will end up eating pig food, and eventually you will come to yourself, realize you have sinned against heaven and against the church and have to make a long walk home. But for immediate gain this is a great approach! I know plenty of pastors who are simply never going to make it in ministry because they have abandoned the spiritual house God raised them in. They dishonoured the house that trained them and raised them up! Prodigals don't prosper!
Another really easy way to show dishonour is to lie through your teeth to someone. I mean say something with your mouth that just is not in your heart. Tell your pastor you will be there forever while you are planning to plant a church and take a third of his people with you. Not only does it dishonour the person through the lies, but this is a double dishonour because it assumes the pastor is so stupid they cannot see right through you. You assume they are a moron, and they are not! God never took it lightly when people honoured him with their lips and their heart is far from them. It always amazes me how many people lie to their pastors – they will tell me all the thing they think I want to hear, but as soon as the distance between us is enough for me not to hear they do not talk about God and church and ministry and world mission. Honour always involves being bold enough to be genuine and without pretence with people. Don't insult someone by flattering them or idolizing them, unless you really want to dishonour them.
If you decide you do not want to show dishonour, and rather would want to show honour, why not click here and read about the ALARM of honour.
My next post will be about the dishonour of the dishonourable. It will really help you realize why we are talking about honour or dishonour.