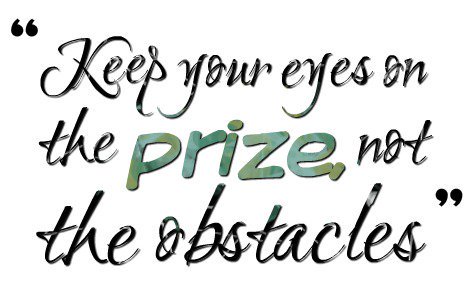 1 Cor. 15.58 tells us that we need to be steadfast and unmoveable!  You see one of the worst things that happens in war, when there is a pandemic, when there is a lockdown, when there is a Goliath, when there is financial pressure, when there is pain, when there is war is that we lose sight of our dream.  That's not healthy, because we cannot move in the right directions.  If your dream is to plant healthy churches, keep planting no matter the opposition, if your dream is to make it in business keep walking that way even in war.
You must keep putting energy into your dream, not all into your opponents.  Whenever armies go to war, they are given clear cut objectives, the army of God is not an exception to this – God is giving us clear goals to achieve.  And our main goal, for all of us, should be to extend the kingdom through evangelism and discipleship and helping people and reaching out to people and teaching people about the goodness of Jesus.  We need a whole new generation of pastors who like Paul are "determined to know nothing among you, save Jesus Christ and him crucified" (1 Cor. 2.2).  That's the only way to get through the battles, preach Jesus!  Preach the cross, preach the resurrection.
The problem with many Christians is their main aim in life is a happy marriage, or a new car, or a load of money, or a breakthrough in this or that area.  Nothing wrong with those, but seek first the kingdom of God and all these things will be added to you – seek the things and make them the goal and you get no kingdom and no things.
Our aim is to go into all the world and make disciples.  Most of the church has stopped seeking the kingdom and gone straight to the things, and that will not get you through tough times!
Whenever you go through war, keep your eye on the prize!  We are not beating the air, but running and fighting to win something!